If you are a passionate seaman, for sure you heard about clipper ship. The Clipper ship was opening a new era of ship style.
The first's clipper ship was built to facilitate the carriage of goods throws the water, making the hull more hydrodynamic.
The American ship Builder built the first's clipper ship, and then as soon as the world realizes the efficiency that this new type of ship can offer, they start to build too.
Why was the Clipper ship built?
The main purpose of bringing the American Company for building that ship was to earn more money because the clipper ship can cover more distance in less time, thanks to the hull's efficiency.
The clipper ship always became more popular during the years, particularly in 1843, because the demand for Tea from China was always more.
Why are called Clipper ship?
The name Clipper derives from the verb "Clip," which describes the swift flight of a falcon due to the characteristics of the clipper ship and the speed that they can reach that synonym was given.
TOP 17 LIST OF THE MOST FAMOUS CLIPPER SHIPS
After a brief introduction of what a clipper ship is, now it is time to take a look at the most famous clipper ship, together with the history of this beatiful ships.
#1 Clipper ship Adelaide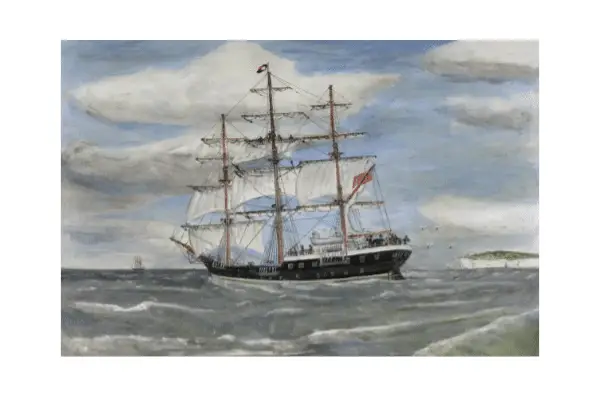 The  Adelaide was built in 1854 by Jacob Bell in New York ShipYards. The owners were Williams & Guion, also of New York.
Characteristics of clipper ship Adelaide:
Tonnage : 1831
Captain : Wakeman
The record did by clipper ship Adelaide.
The Adelaide made a voyage in 18 days from Sandy Hook To San Francisco.
#2 Clipper ship Comet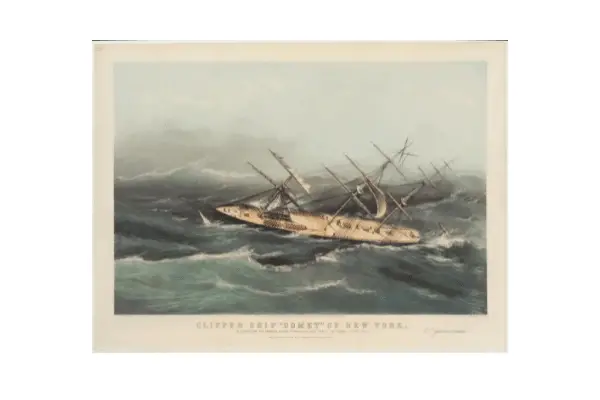 The Comet was built-in in New York in 1851 by William H. Webb for Bucklin & Crane of New York.
Characteristics of clipper ship Comet
Tonnage: 1836
Length : 229 Feet
Captain: E. C. Gardner
The remarkable fact of Comet
The ship was used during the California Gold Rush and made 103 days to San Francisco in 1852. After that trade, she was used for the China tea trade and the Australian trade.
#3 Clipper ship Contest
CONTEST" was built in the famous yards of Jacob A. Westervelt of New York in 1852 at the height of the California gold rush. She was owned by A. A. Low & Bro., New York, who also owned the "Surprise" and the "N. B. Palmer."
Characteristics of clipper ship Contest
Length overall: 207 feet
Breadth of Beam: 36 feet
Tonnage : 1100
The remarkable fact of Contest
This ship made many records, and the owner of that ship make fortunes during that period.
#4 Clipper ship Dreadnought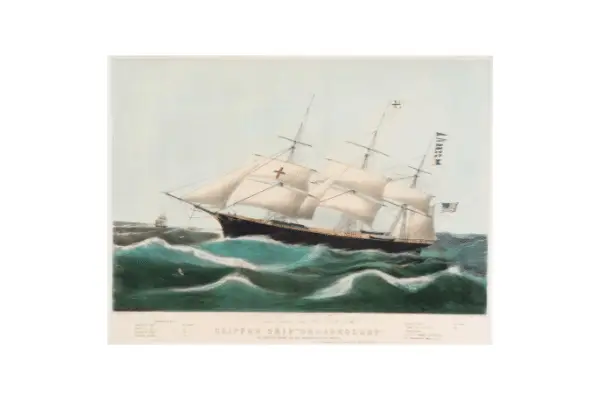 She was built by Currier & Townsend at Newburyport in 1853. The Dreadnought was used in the transatlantic route and made many records runs. She is accredited with the unequaled record of 9 days, 21 hours from Sandy Hook to Queenstown.
Characteristics of clipper ship Dreadnought
Captains: Samuel Samuels – Cushing
Length overall: 200 feet
Tonnage : 1413
Breadth of Beam: 33 Feet
Interesting fact of Contest ship
Once the new captain Cushing took over the ship's command on the first voyage to San Francisco, she arrived after 134 days. The question still not answered is what captain Samuels could have done with the Dreadnought.
#5 Clipper ship Flying Cloud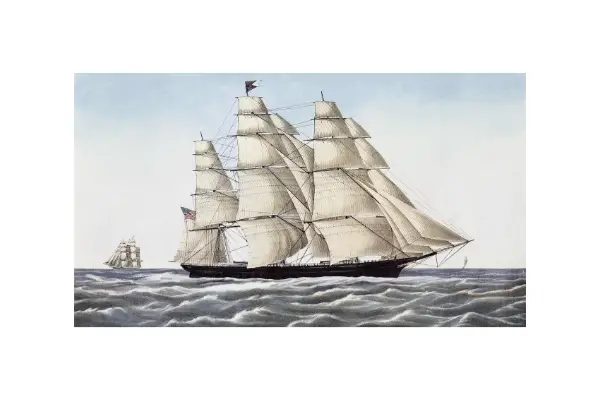 The flying cloud is without any doubt the most famous of all clipper ships.
Donald McKay built her in 1851. She proved herself to be one of the fastest ships afloat.
She was owned by Grinnell Minturn & Company.
Characteristics of Clipper ship Flying Cloud
Length: 225 feet
Breadth: 40 feet
Tonnage: 1783
Facts of Flying Cloud
The flying cloud is one of the most famous clipper ships because she had 89 days, From New York to San Francisco.
#6 Clipper ship Great Republic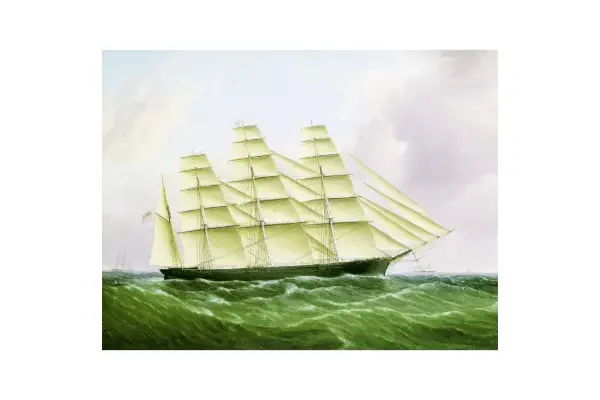 The Great Republic was built for the Australian trade in 1853 by Donald McKay for Grinnell Minturn & Company.
Characteristics of Great Republic Largest Clipper ship ever Built
She was the largest clipper ship ever Built; here the characteristics:
Length : 335 feet
Breadth 53 feet
Depth 38 feet
Captain: Lauchlan McKay, Donald McKay's brother.
She had four decks, the upper or spar deck being flush with the covering board and protected by a rail on turned oak stanchions.
Her long black hull had no ornaments except a beautifully carved eagle's head where the sweep of her raking stern and the sharp lines of her bow intersected; across her handsome stern was carved the American Eagle with extended wings, under which her name and port of hail were carved in plain block letters.
Interesting facts of clipper ship Great Republic
The "GREAT REPUBLIC" was towed to New York, where she was loaded for Liverpool. The night before she was to sail, a fire broke out on Front Street, just one block from where the ship lay.
The sails caught fire, and eventually, the vessel was burned, and it took more than a year to rebuild her. Her rigging was much curtailed in the rebuilding so that her tonnage was only 3,357 tons. She was purchased by A. A. Low & Brother and eventually sailed in the Australian trade under Captain Limeburner.
Even after the curtailment of her rigging, she showed such a great amount of speed that it was a source of regret to the maritime world that she had not been able to sail as Donald McKay built her, as it is conjectured she would have far out¬ sailed any other clipper ever built.
#7 Clipper ship Hurricane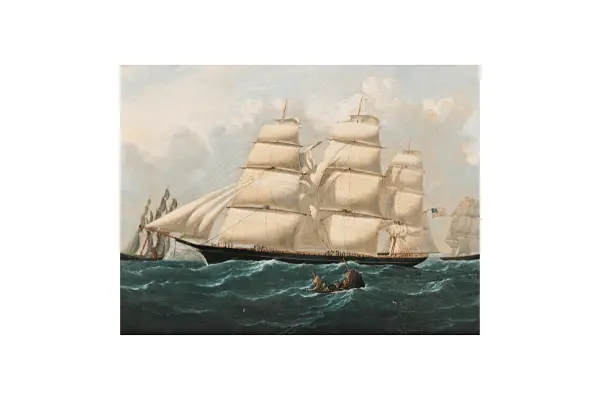 The "HURRICANE" was owned by C. W. & A. Thomas of New York, and built by Smith & Co., of Hoboken, N. J.
She is much known for the being the sharpest ship ever built near New York.
Characteristics of Clipper ship Hurricane
Length: 230 feet
Tonnage: 1608
Breadth of Beam : 40 feet
Captain: Samuel Very, son of John Crowninshield Very, a noted mariner of Salem, Mass.
Facts of Hurricane clipper ship
The hurricane made many voyages, especially the voyage between New York And San Francisco in 99 days in 1854. After that voyage, she was used in the china tea trade.
During 1863 or 1864, she was wrecked in a typhoon in Hong Kong Harbor.
#8 Clipper Ship Lighting
Lighting was an Australian ship built by Donald McKay in 1854.
The length of this ship was 244 feet wide 44.
Commander Forbes commanded her, and during the inaugural voyages from Liverpool, she was able to cover it in 13 days 19 hours, with an average speed of 18.5 knots.
This ship made several other records.
#9 Clipper Ship Nightingale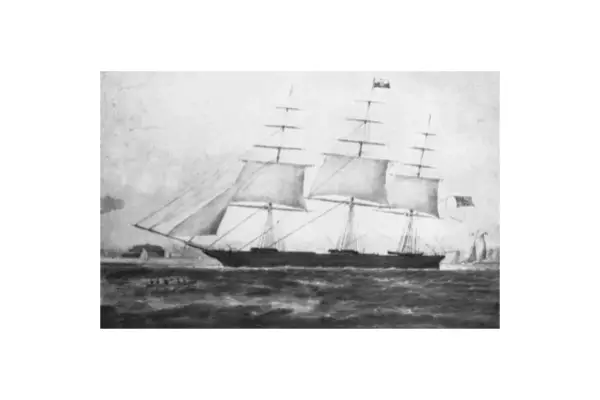 Recognized as being one of the most beautiful ships of that era.
On the other hand, what do we expect for a ship that had been used as a passenger ship?
Inside her, there were several luxurious spaces used to make passengers' travel easier
Samuel Hanscom built her.
Features of the Clipper Ship Nightingale
length 78 feet
36 feet wide
register tonnage 1066.
facts of Nightingale clipper ship
This ship was sold and sent to Rio de Janeiro; after a short time, she has resold again under the Brazilian flag and used as a slave transport in Africa.
#10 Clipper Ship Ocean Express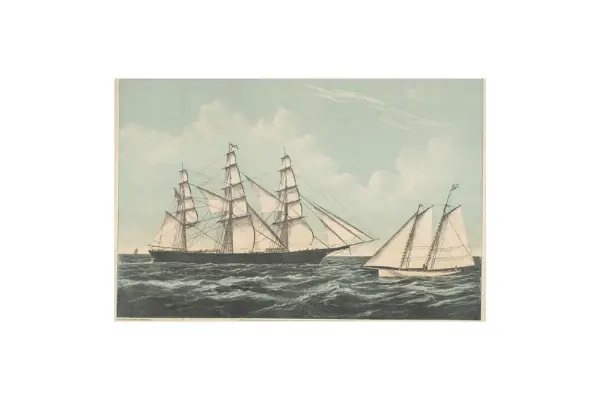 This clipper ship was built in 1855 to increase the Californian fleet, thus becoming the thirtieth ship for the Californian company.
She was built by Joe Curtis and was commanded by Commander Unicam.
The tonnage of this ship was 1699 tons.
#11 Clipper Ship Racer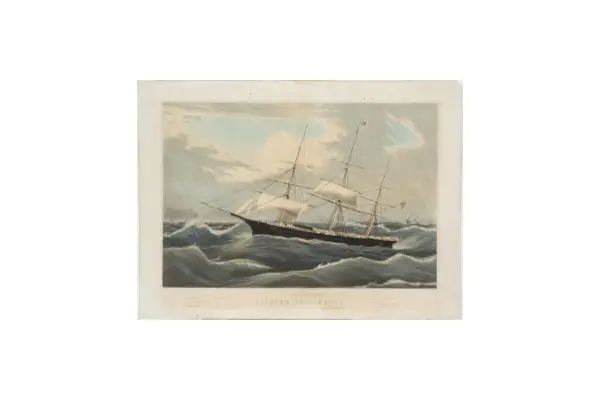 built at Newburyport, at the cost of $ 125,000
Characteristics of Clipper Ship Racer
tonnage of her 1699 length 200 feet width 207 feet
#12 Clipper ship Red Jacket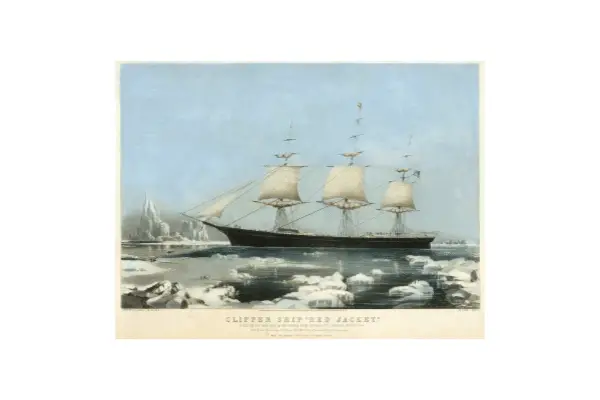 Chartered by the White Star company in 1854 commanded by Asa Eldridge
This ship made a crossing in 13 days and an hour from Sandy hook until arriving in Liverpool. Described as a marvelous ship and admired by all while stopping in the port of Liverpool, The Clipper Red Jacket Ship also made a voyage from Liverpool to Melbourne in 69 days.
#13 Sovereign of the Seas Clipper ship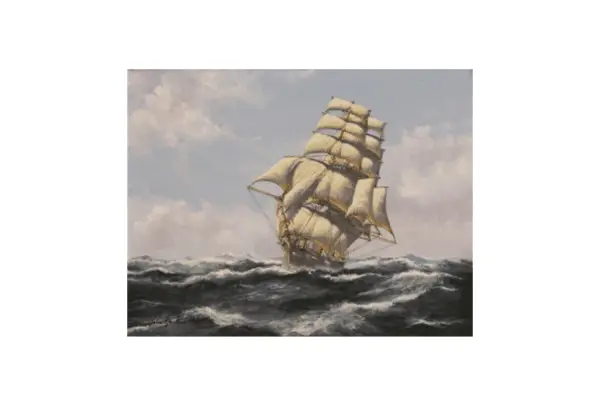 We can describe this as a ship a little bigger than her others.
Her tonnage was 2421 tons; Donald McKay built her in 1852.
Her characteristics are 251 feet long, 44 meters breadth, and a draft of 25 feet.
She is considered a wonderful ship due to her particular bow and stern shapes.
#14 Clipper Ship Sweepstakes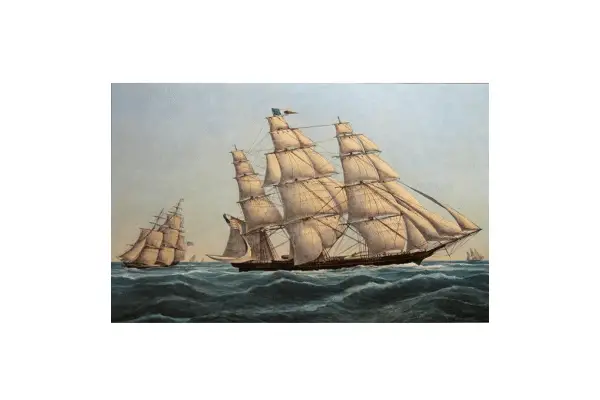 This clipper ship was built in 1853 by Daniel West was the last ship built in this yard, and it was a ship of wonderful shapes.
Thie Sweepstakes made two major voyages from New York to St. Francis in 106 days.
Characteristics of this ship are
length 245 feet
breadth 41 feet
tonnage 1680.
#15 Clipper Ship Three Brothers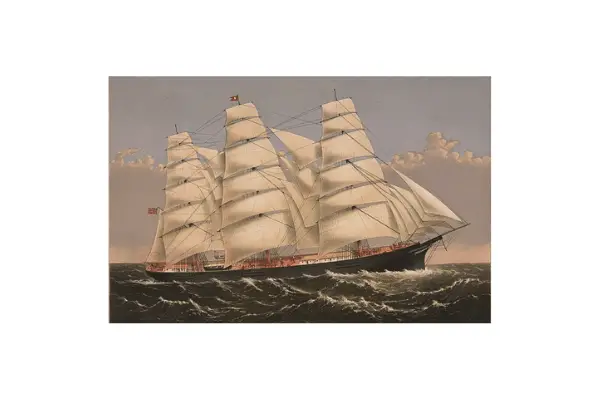 This ship was built and 1855 in New York.
Three brothers was a steamship then sold to the American government precisely in 1807 after the war.
After her war, she was used as a merchant ship in St. Francis. She served as a route between New York, San Francisco, and Liverpool. In fact, for several years, she served this service.
Curiosity about the ship and derives from the name of the three brothers, this name was due precisely because the owner of this ship were three brothers.
Characteristics of the clipper ship three Brothers
Length 328 feet
width 48 feet
#16 Bark Theoxena Clipper ship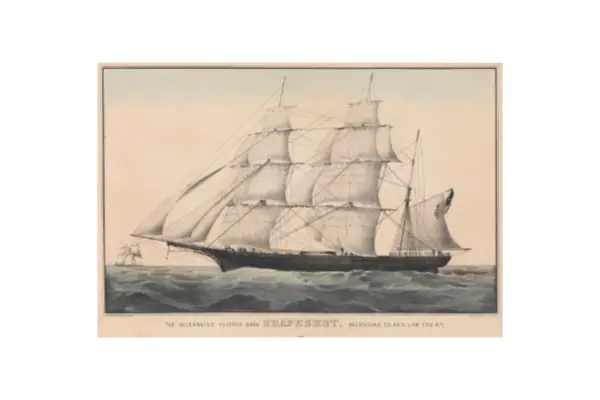 The Bark Theoxena was built in Thomaston, Maine in 1848.
This ship was built with wood and embedded with steel and had two decks.
Tonnage was 404 and the owners of this ship were Commander Low and a partner of him.
#17 Clipper Ship Young America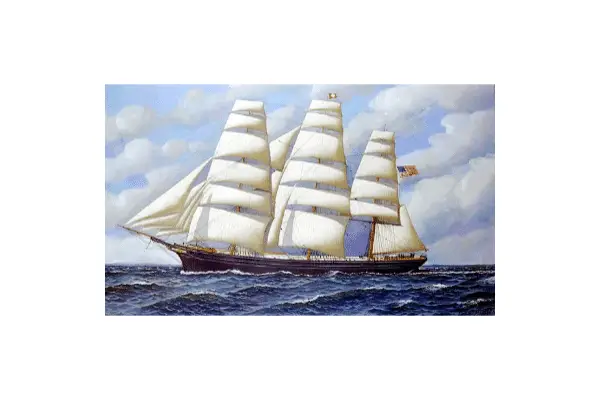 William H. Webb of New York built clipper Ship Young America.
This was one of the many ships built by William but considered by him to be his favorite.
She had a 1962 tonnage, and her length was 246 feet and her Breadth 42 feet.
The owner was Georgetown.
She can be considered as a ship of records. Some of her records are New York St. Francis in 103, 107 days.
After 1888 the ship results in its disappearance.