Sometimes first impressions are excellent and very good. The ship immaculate allows you to get the same feeling you get while walking into a luxury hotel. The sense of style, quality, as well as the comfort, set just the right tone. It is necessary to consider that the cruise lines are known for their extravagant design and the oversize chandelier and sweeping staircase.  However, the overall style and comfort are more of understated luxury.
As affordable to a large number of travelers or customers compared to yachts, the cruise ship plays a vital role in meeting the demands of the multi-billion dollar ocean tourism industry. All the floating cities redefine luxury travel by offering beautiful and awe-inspiring experiences along with sumptuous, excellent amenities, and impeccable services for travel enthusiasts.
Best Luxury Cruise Lines
Luxury cruise lines allow travelers with enticed seeking and superior experience. However, some of the cruise lines offer exotic voyages for the visit of faraway destinations. Other cruises also attract travelers with comfortable cabins as well as stimulating enrichment programs. There are a lot of luxury cruise lines that allow you to get a fantastic experience of traveling. Let's have a look at some of the most expensive and luxury cruises.
Cruising with Viking
Viking is famous for its river cruise fleet. Keep in consideration that the Viking Cruises ventured into the ocean cruising market in 2015. It has already earned acclaim for the inclusive luxury ships along with the engaging, destination-focused itineraries.
Along with this, Viking Ocean Cruises also appeal to active and intellectual adults. They are interested to learn about the history and culture of the destinations they are going to visit. One of the most exciting things is that these cruise line's six identical 930-passenger ships include attractive perks. Some of the surprising perks include ship-wide complimentary Wi-Fi along with verandas for all cabins.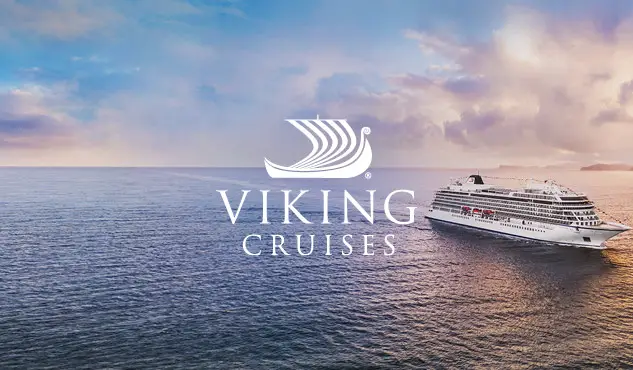 ✔️Pros of Cruising with Viking
All cabins of the cruise include verandas
Shipwide Wi-Fi access
Complimentary excursion at every port
❌Cons of Cruising with Viking
The hips don't offer children's programming
High prices year-round
Cruising with Crystal
Crystal Cruises launched the two ships Crystal Serenity and Crystal Symphony. Critics and reviewers launched these ships for the elegant design along with sparse crowds. Keep in consideration that the Crystal separates itself from other luxury liners because of its low passenger-to-crew ratio. This ratio allows for more personalized service.
Surprisingly, Crystal's ships sail across the globe, and the Voyages last anywhere from seven to 139 nights. Along with this, the excursions also vary by itinerary and also range from submarine adventure.
Both ships offer a casino, salon spa, and fitness center with nightlife activities such as live musical performances, dance classes, and wine tastings.
✔️Pros of Cruising with Crystal
Several onboard activities, meals, and drinks are included in the cruise fare
After completing a cruise of five days, you'll automatically become a Crystal Society member
Children 17 and younger can sail for free or at a discounted
❌Cons of Cruising with Crystal
Some onboard amenities such as spa and laundry services are not covered by cruise fare
Crystal Adventures Shore Excursions is not included in the cruise rate
Cruise fared do not port security and handling fees
Cruising with Regent Seven Seas
It is fascinating to know that Regent Seven Seas Cruises receives high marks from travelers worldwide. It is famous for its all-inclusive approach as well as a commitment to luxury service.
How long you are on the board, a ship can vary greatly and range from nine to 131 nights. The cruise allows the guests to explore new places along with complimentary shore excursions. Moreover, there is also plenty to do without leaving the ship that comprises onboard entertainment, Spa, and Wellness Center.

✔️Pros of Cruising with Regent Seven Seas
The all-inclusive fare covers such as dining, alcoholic drinks, and shore excursions
Free Wi-Fi access
❌Cons of Cruising with Regent Seven Seas
Airfare and ground transfers are included in the fare
Cruises are expensive
Limited facilities are available for children
Cruising with Seabourn
Seabourn cruises pride on providing the crème de la crème of cruise experiences. Keep in consideration that five ships welcome 458 or 600 guests, and they also offer cruisers a bevy of luxurious amenities. These offers are present both inside and outside the suites. However, travelers can also expect multiple dining options and the variety of excursions available before and after the cruise.
It is fascinating to know that the Seabourn sails worldwide and allows travelers to visit all the popular cruising destinations such as Alaska, Asia, Europe, and the Mediterranean. The tour may range from ten to seventy-eight days.
No matter which itinerary you will choose, you will always be treated to ocean views galore, either it is from the comfort of your suite or not.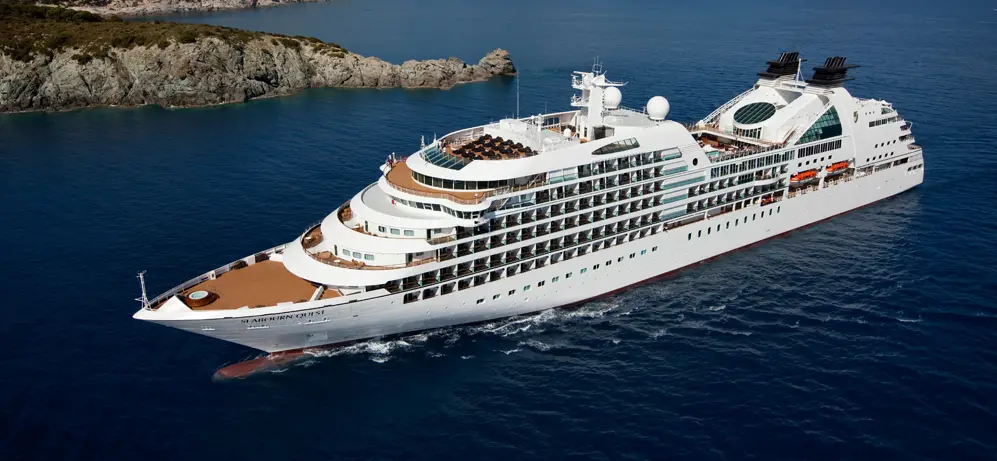 ✔️Pros of Cruising with Seabourn
All onboard dining and drinks are included in the cruise fare
All accommodations are suites along with ocean views
❌Cons of Cruising with Seabourn
Dress codes enforced
No activities or services available for children
High cruise fares year-round.
See also Most exapansive yatch