Intoduction Containers design
A container user should be aware of the most important structural differences between containers, so that he/she is
in a position to make appropriate preparations for packing and cargo securing and correctly to assess container
loading capacity.
The main components and designs of a contaner are:
1.BASIC CONTAINER FRAME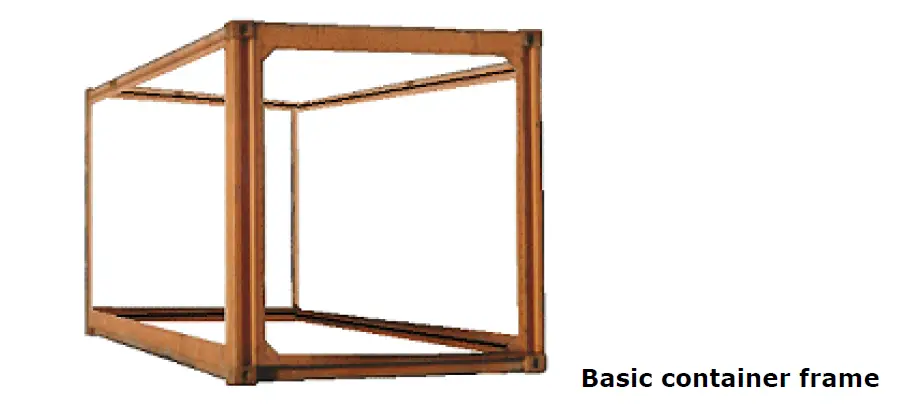 The load-carrying element of all box containers is a steel framework, consisting of four corner posts and two bottom side rails, two top side rails, two bottom cross members, a front top end rail and a door header.
2. BOTTOM CROSS MEMBER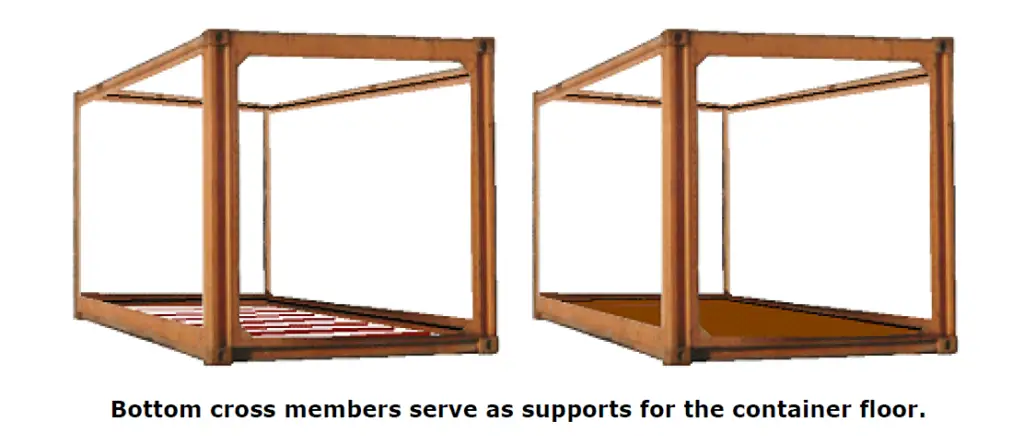 Additional bottom cross members are fitted between the bottom side rails, to serve as supports for the floor covering.
3. SIDE WALLS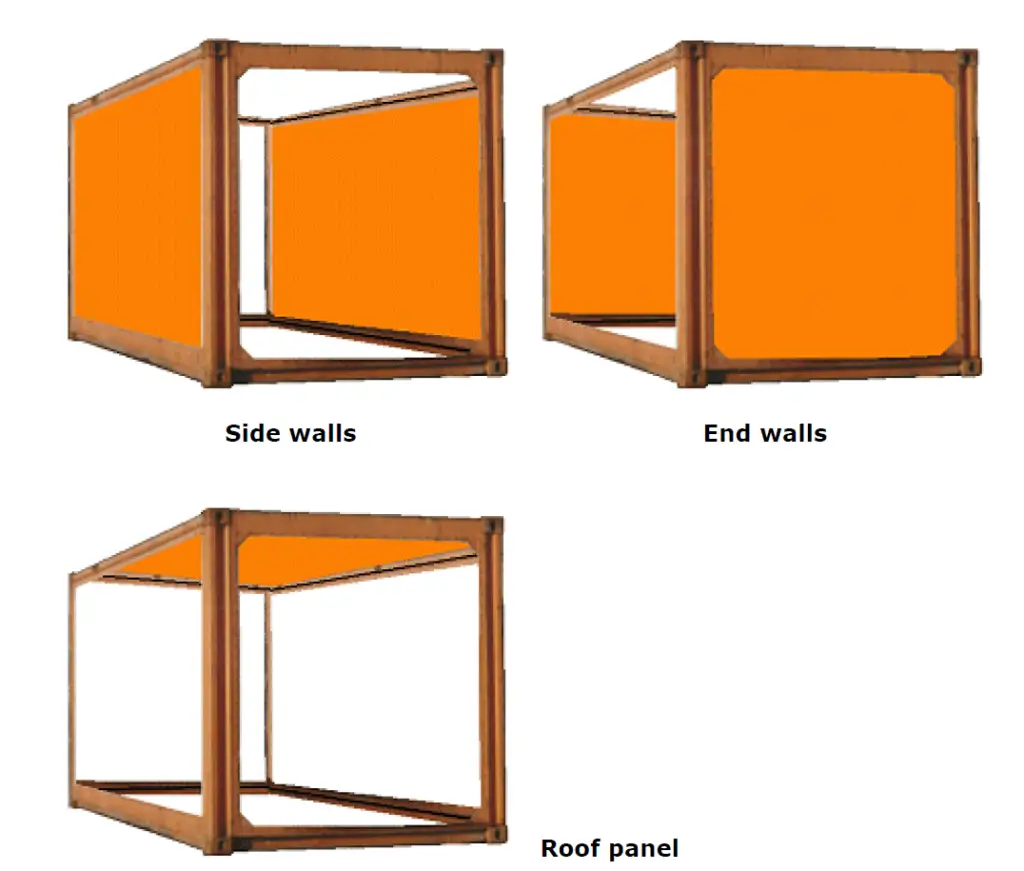 The side and end walls and the roof are the components of a standard box container which are capable of bearing the least load. To a certain degree, this naturally also depends on the construction materials used for them.
Materials
The materials used for the design of a Containers are
steel sheet, corrugated
aluminum sheet in conjunction with stiffening profiles
plywood with glass fiber-reinforced plastic coating
---

In steel sheet containers, a wide range of differently profiled corrugated steel sheet may be used for the outer walls.
It is protected against corrosion by painting or similar processes.
The cost advantages of this type of container have led to its current dominance. Of all the containers currently in use, a rough estimate would suggest that 85% are made of steel sheet.
---

Aluminum containers are built either with a pure aluminum skin or with a plywood inner lining; they may also either be riveted or with a smooth or lightly riveted finish.