Offshore structures have particular economic importance, but they are connected to oil and gas production demand.
This is directly related to global investment, which is affected by the price of oil.
 For example, in 2008, oil prices increased worldwide, and as a result, many offshore structure projects were started during that period.
The offshore structure platform design and construction are a hybrid of steel structure design and harbor design and construction.
All the major multinational companies that work in the oil and gas business focus on developing new offshore structures.
HISTORY OF OFFSHORE STRUCTURES
The first type of offshore structure was a wooden type.
Over the past 40 years, two major types of fixed platforms have been developed: the steel template, which was pioneered in the Gulf of Mexico, and the concrete gravity type, first developed in the North Sea.
DIFFERENT TYPES OF OFFSHORE STRUCTURES
Different types of offshore structural systems have been developed over time due to the requirements for obtaining oil and gas in locations with greater water depth. These types of platforms are as follows.
Concrete Gravity Platform OFFSHORE STRUCTURES
The first concrete gravity platform was constructed in 1997 for Shell. This platform's concept is to use the conductor itself as the primary support for the small deck.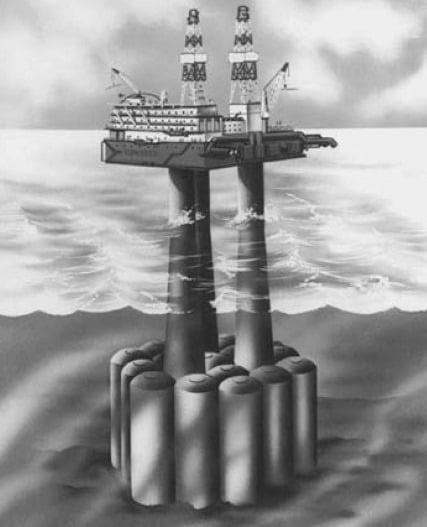 Floating Production, Storage, and Offloading OFFSHORE STRUCTURES
The first floating production, storage, and offloading (FPSO) platform was the Shell Castellon, built in Spain in 1977.
FPSO vessels are particularly useful in remote or deep-water locations where seabed pipelines are not cost-effective. FPSOs eliminate the need to lay expensive long-distance pipelines from the oil well to an onshore terminal.
The FPSO operating at the most profound water depth is the FPSO Espirito Santo of Shell America. The FPSO is moored in water 1800 m deep in the Campos Basin in Brazil and is rated for 100,000 bpd.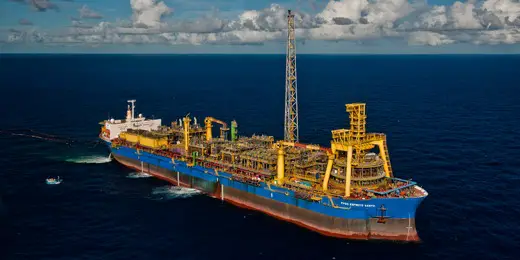 Tension-Leg Platform OFFSHORE STRUCTURES
A tension-leg platform is a vertically moored floating structure generally used for oil or gas offshore production. It is particularly suited for water depths greater than 300 m (about 1000 ft).
The first tension-leg platform was built for Conoco's Hutton field in the North Sea in the early 1980s.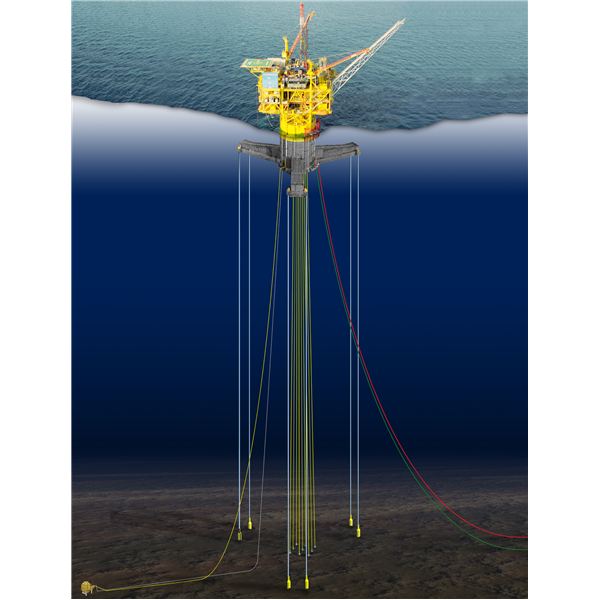 Conclusion
There were different types of platform structures, their water-depth range, and their functions. You have to notice that water-depth ranges change over time, as new research and development allow construction in deeper water.
Read: MARINE RENEWABLE ENERGY