Livestock carriers are very similar to the Ro-ro vehicle carriers regarding their loading and unloading – walk-on, walk-off.
The only difference is that livestock carriers ship transporting animals, in particular: sheep, cattle.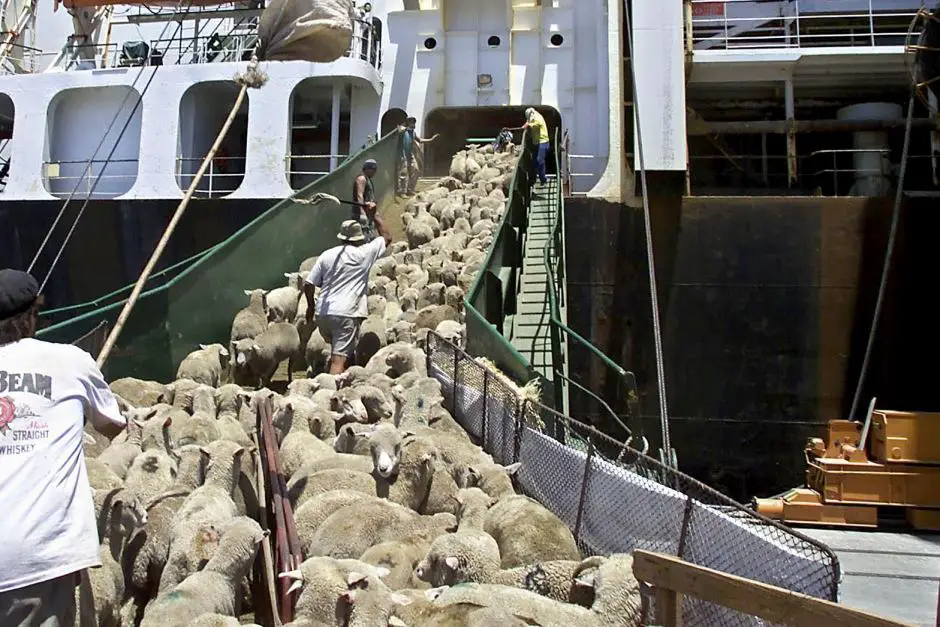 Like every type of ship the cargo needs particular attention.
The general structure of livestock carries ship is made of a different deck and a particular plumbing system.
Curiosity about livestock carriers
The origin of livestock carries starts before 1960, where several second-hand passenger ships were modified for the trade as it began to grow to reach the maximum in the years 1960 -1970.
Transporting livestock by sea is an old trade. Still, it rose to prominence when oil wealth flooded the Middle East, and importers demanded thousands of live animals for slaughter per Islamic tradition.
HISTORY OF LIVESTOCK TRANSPORTATION
Also, on this type of ship, we have assisted to notable losses.
One of the first significant losses was in 1980 when the livestock ship Farid Fares caught fire while carrying nearly 41,000 sheep from Australia to
Iran and subsequently sank with the loss of all the animals and one crew member.
Despite these losses, the size of livestock carriers continued to grow, and in 2002 a 22-year-old container ship, the 51,000dwt Ming Universe, was converted into the world's largest livestock carrier by Singapore's Pan United Shipyard. 
Renamed Rodolfo Mata, the vessel was reconstructed to carry a maximum load of 120,000 sheep or 25,000 cattle. It was configured in such a manner that any combination of the two species could be carried simultaneously. 
THE WORLD'S FIRST PURPOSE-BUILT LIVESTOCK SHIP
The world's first large purpose-built livestock ship, the multiple ventilators equipped Becrux, was completed for Italy's Siba Ships with 75,000 sheep or 14,000 cattle.
Since the Becrux was a purpose-built ship, most of the feature was better, like air ventilation and water and feed distribution systems and pen sizes that can accommodate different animal sizes and weights more safely.
Among the latest of these ships is a series of seven 10,420gt livestock carriers completed by China's COSCO Guangdong Shipyard for Holland's Vroon Group, which incorporates a new bow design to enhance seakeeping and fuel economy. 
These 134.8m by 19.6m ships feature a total cargo deck area of 4,600m2, which is sufficient for about 4,000 cattle heads.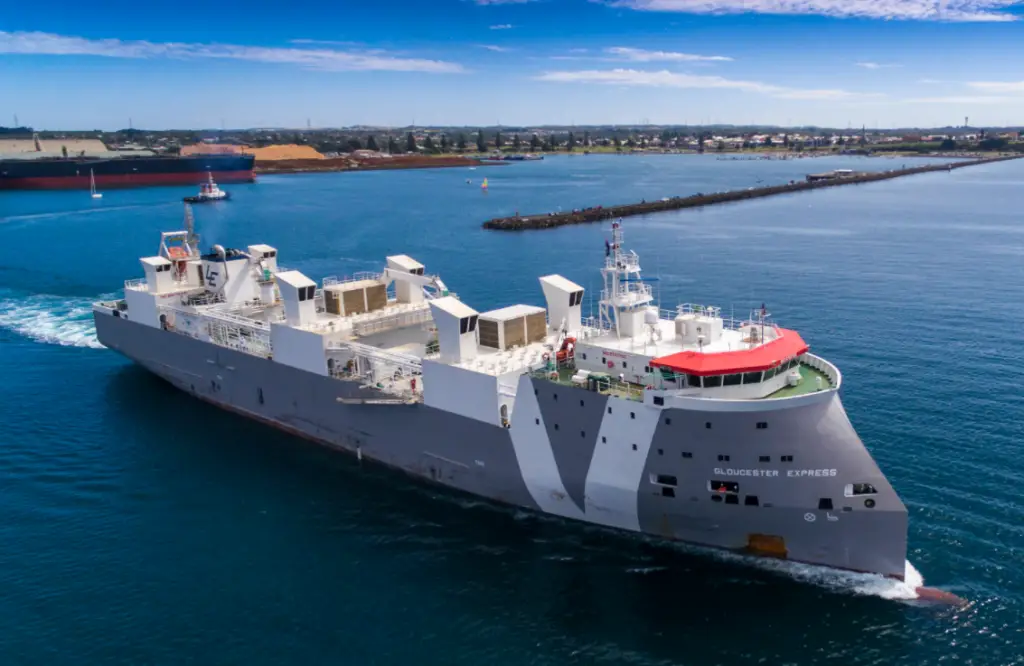 SPECIFIC CHARACTERISTIC OF BIGGEST LIVESTOCK BECRUX
Built by Croatia's Uljanik Shipyard in 2002, the 176.5m by 31.2m livestock carrier Becrux (now Ocean Drover) can carry 75,000 sheep or 18,000 cattle and has a relatively high service speed of 24 knots.
 As ventilation is a critical factor in the successful transport of live animals, the 13,462dwt vessel has an extensive ventilation system marked by the many vents located on the weather deck.
 A cargo of 16,000 cattle will require about 300 tons of feed and 100,000 gallons of water to be dispersed to the animals each day.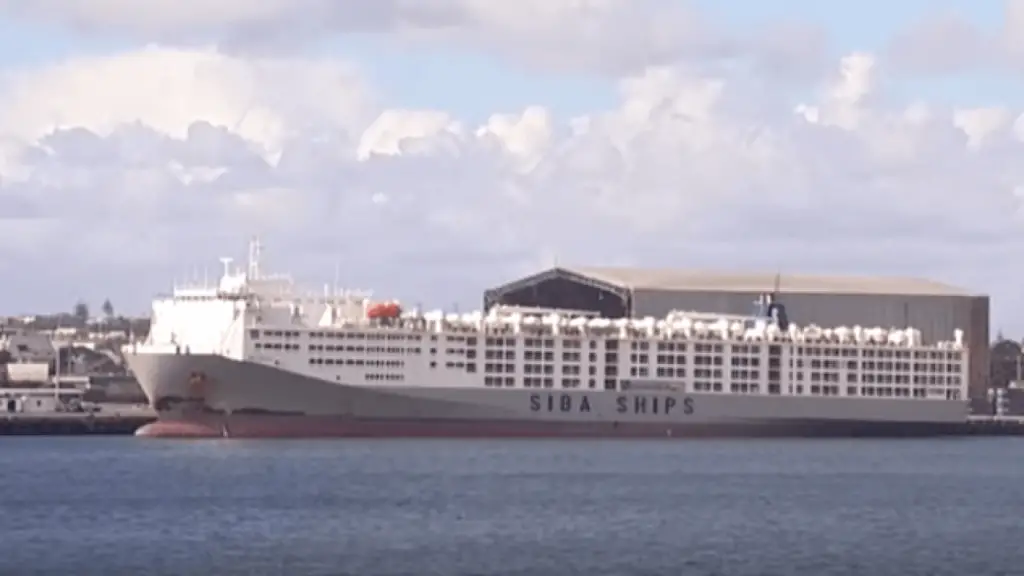 | | |
| --- | --- |
| NAME | BECRUX |
| Shipyard | Croatia's Uljanik |
| Lenght | 176.5m |
| Width | 31.2m |
| Capacity | 75,000 sheep or 18,000 cattle |
| Cruise speed | 20 knots |
| DWT | 13,462 |
Description of breaux
Other interesting articles what is an AHTS VESSEL.