Starting the job of seafarers can be a fascinating step in your life, considering that the marine industry nowadays offers hundreds of job opportunities; this can work on cruise ships, tankers, or bulk carriers.
One of the most aspirations of a veteran seafaers is to start a tugboat jobs.
Work on a tugboat requires high skill and determination; the main job of a tugboat is to assist the vessels in approaching the port, either pull or escort it in the canal or, like some particular type of tugboat (ahts), working with the oil rig.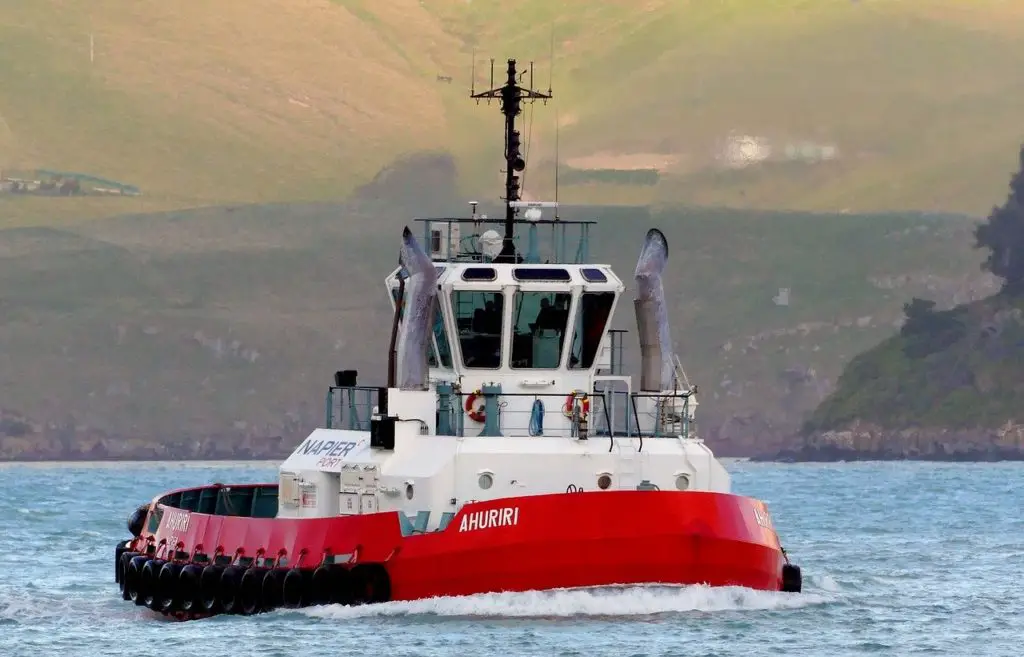 JOBS POSITION FOR TUGBOAT
Different tugboat jobs are hiring now for positions like a captain, engineer, and mate.
The tugboat captain job requires high skill and experience because you will face demanding challenges during your career.
Some example of this challenge can be:
5 MAIN RISK TO FACE ON A TUGBOAT JOBS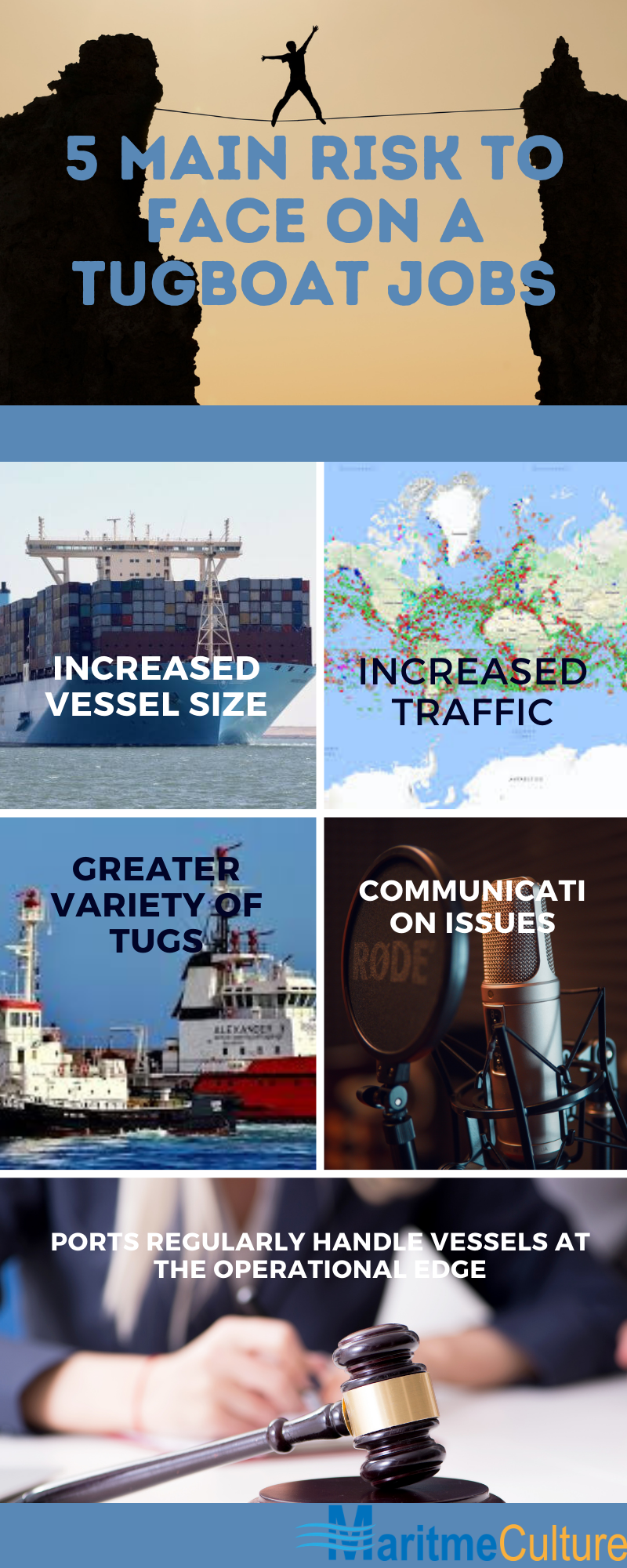 INCREASED VESSEL SIZE due to economic pressures, today's vessels are larger and more powerful,
This often makes them more difficult to maneuver within their draft constraints and the size limitations of many ports.
INCREASED TRAFFIC increased traffic, and more complex harbor operations are making ever greater demands on crew jobs.
GREATER VARIETY OF TUGS with many new types of tugs now in operation, it is crucial that senior crew members know the power or limitations of the tugs they are working with.
COMMUNICATION ISSUES, with many different ethnic crew members on board, needs to understand what is going on and what is expected of them during towing operations. Communication is vital to ensure safe towing.
PORTS REGULARLY HANDLE VESSELS AT THE OPERATIONAL EDGE – concerning SIZE, DRAUGHT, NUMBER OF VESSELS, AND CAPABILITY OF THE TUGS:  Which severely limits the margins for error and calls for the most careful planning and implementationfrom all parties involved.
To work as a mate on a tugboat like the captain, you must satisfy the required certificate by the STCW convention, taking into consideration that in this case, you will cover an important role because you must be the third eye of the captain.
To apply and start a job as an engineer on a tugboat, you must have the required certificate required by STCW and the company that offers this jobs.
The engineer jobs on board of a tugboat consist to check and monitor that all the engines and apparatus machine working good, considering that winch ad all relating apparatus for towing are the primary instrument that guarantee an operation's success.
If you are not part of these categories, some tugboats jobs require cook, or other much-demanded tugboat deckhand jobs.
Works like a deckhand on tugboat means take care of the mooring lines on board and keep the tugboat clean.
Conclusion 
The job on a tugboat is not a easy work, and a safe tow depends on good teamwork between everyone involved. 
This requires a shared understanding of towing techniques, tug capabilities, and the ship's requirements.
All the mentioned you would surely understand if you will keep focus either when you start the job on tugboats and also during your whole life.
Other advice for successful operation on tugboat jobs:
Effective communications with the bridge team and deck crew.
It is essential that both crews fully understand what is going to happen. Where and when the operation will begin, and where and when it will finish, and what maneuvers are entailed.
For harbor operations, it is, therefore, essential that a plan exists and that operational procedures are agreed in advance by Pilots, Tugmasters, and port authorities.